Business Class
Iberia Regional Air Nostrum offers, except on the internal Balearic Islands and OSP route Madrid-Menorca, a modern Business Class. The Iberia Regional Air Nostrum Business Class offers passengers a range of bonus services.
These include separate check-in desks, access to VIP rooms, increased luggage weight allowance, a greater number of Avios flight incentive points, a select on-board catering service with Denomination of Origin labelled products, free daily press and special luggage handling. The Iberia Regional Air Nostrum Business Class is normally situated at the front of the aircraft. In the case of the ATR-72 regionals jets, however, the Business Class sector can be founded located at the rear of the aircraft, nex to the door.
We provide passengers with china plates, stainless steel cutlery and glassware. Our breakfasts include local homemade bakery products. Snacks consist of a wide variety of carefully-prepared sandwiches with quality fillings. Mini-baguettes with PDO Iberian products, a selection of nuts and a wide variety of soft drinks, fruit juices, beer, wine and spirits are also available.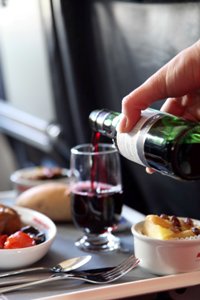 SERVICES

· Special check-in desk




· Fast track boarding

· VIP rooms

· Increased baggage weight limit

· Extra Avios

· Free on-board newspapers

· First class on-board Iberia egional Air Nostrum catering service

· Special baggage handling
We also provide passengers with comfortable interiors furnished with top quality "Lantal" leather seating.
On-board sales
Iberia Regional Air Nostrum provides passengers with a carefully selected variety of food and drinks on its flights displayed on the menu located in the corresponding seatback pocket.
Our menu includes some fifty food items and five different menus on any of the numerous regular commercial flight routes operated by AirNostrum.
Passengers are invited to enjoy the items on our menu designed to suit all tastes and satisfy the needs of passengers whether it be breakfast,lunch, tea or dinner or maybe just an aperitif or soft drink.
We have prepared a varied catalogue of well-known national and international products for consumption on our flights. These include hot and cold drinks including coffee, tea and herbal drinks, hot chocolate,soft drinks and still and sparkling water. We also offer a selection of alcoholic drinks that includes beer, wine, cava, gin, rum and whisky.
Passengers can choose during their flight from a variety of bakery items, madeleine cupcakes, biscuits, nuts, crisps and other saltedsnackitems or, if they prefer, a selection of Iberian cold cut packs and a number of baguettes.
We also offer a variety of menus combining a range of products that offer passengers savings with regard to individual item purchase.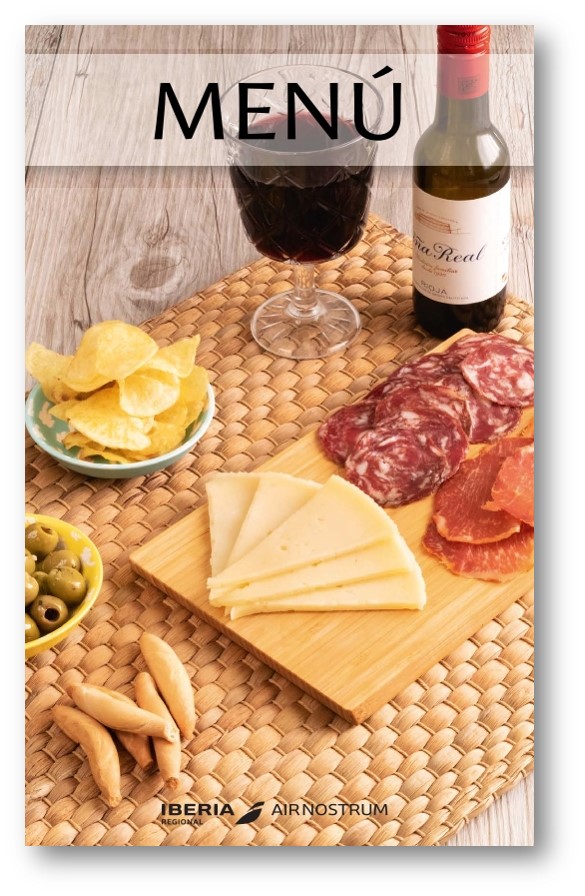 Mercury Award

In 1998, Air Nostrum was presented with the prestigious Mercury Award for its inflight catering service awarded by the International Travel Catering Association (formerly known as the International Flight Catering Association) for setting high standards in inflight catering.

Air Nostrum competed during this famous inflight catering contest with other important airlines such as British Airways, Delta Air Lines, SAS, Continental Airlines, Saudi Arabian Airlines and Britannia Airways.

The aspects of the inflight catering category evaluated included levels of innovation, quality and service. The jury was made up of a number of experts from the catering industry, aviation and ground transport industry, media communications sector and other related sectors.

A final selection of twelve aviation company contestants was made before Air Nostrum was pronounced the winner of the 1998 Mercury Award inflight catering category. This award was considered significant not only for the prestige, experience and capability of the participants, but also for the professionalism and excellent reputation of the jury members.

The award acknowledged the success of the work policy introduced by Air Nostrum in 1994 emphasising service and quality.